I'm fundraising to prevent, treat and beat stroke!
We have chosen to use this time to celebrate the memory of Betty Stacey as a good opportunity to fundraise for the Stroke Foundation to raise awareness and funds to prevent, treat and beat stroke.
This year there will be almost 56,000 new and recurrent strokes, that is one stroke every 9 minutes.
With your support, the Stroke Foundation can provide support to those affected right now and fund research to help prevent stroke, save lives and enhance recovery.
Thanks in advance.
My Updates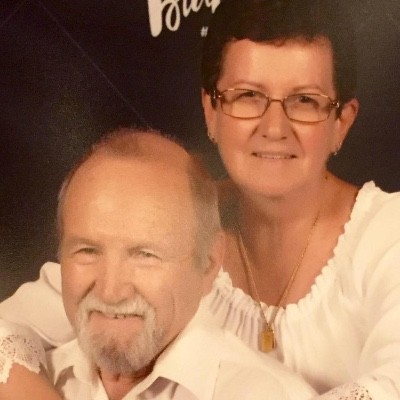 Betty
Wednesday 21st Oct
Betty Stacey was 68 years when she passed away suddenly. 
The wife of Albert, they were married in 1973, and were 22 days shy of celebrating their 47th wedding anniversary. 
She is the mum of four, Deanna (51), Garry (38), Sherri (36) and Claire (35). 
Betty lived for her children, and especially her grandchildren,  even boasting a tattoo on her wrist stating "happiness is being a nanna". 
She was blessed in this regard to have ten gorgeous grandchildren, Jessica (29), Kyle (27), Brodie (13), Riley (9), Reed (6), Maddyn (5), Laura (5), Kadence (4), Alexander (3) and Liana (9mth).
Although family was her priority her other passion was the pride and dedication she gave to her work. 
Betty began working for WA Police in November 2007 initially as a data entry operator and moved into the Police Assistance Centre as a call operator where she worked for seven years. 
In 2014, Betty moved to the Information Services Unit as an Information Officer where she became known as a "subject matter expert" for the specific job she did. 
Betty loved her job so much, and although reached retirement age and did retire in 2019, she quickly jumped at the opportunity to go back to work in July 2020. 
On Thursday 15th October at 5pm Betty suffered a massive stroke whilst at home with her husband and on the phone with her daughter. They were able to get her to hospital quickly however by the time they administered medication to dissolve the clot and transfer her to a specialist hospital for removal of the clot it was too late and the damage had been done, most of the right side of the brain had lost too much oxygen and began to die. 
Betty's family were lucky to have the Friday where Betty was responsive and able to communicate. They were able to say their farewells before her condition deteriorated, she became non responsive and passed peacefully on Sunday 18th October 2020. 
Betty had suffered some light headedness, shortness of breath and fluttering in the chest in the days/week prior to her stroke. The day of her stroke she woke with a pain in her left shoulder and neck. 
Whilst on the phone to her daughter she lost the use of her left arm and began slurring her words. 
These symptoms are a timely reminder to all of us to look out for each other and ourselves. Seek medical assistance if you are unwell and don't put it off. 
Please take care and keep our family in your thoughts and prayers. 
Hug your loved ones that bit tighter and don't take life for granted. 
We love you Betty, you've touched so many hearts over the years and will be forever with us. ❤️
Share
Thank you to my Supporters
Sean Dalby
Wapf - Isu
Paul Braybrooke And The 3 Stooges
Ron, Scott And Milo Xxx
Jessica Hek
June & Rob Grubb
Aimee Mortimer
Claire & Greg Johnson
Deanna
Kerry/john Stacey
Philippe Vorburger
Davis Family
Sharne Stacey
Sherri Stacey
Graham Bignell
Suzanne Panton
Jen & Peter Aldridge
Fiona And Jason Billman
Ashden Kauri
Mcgraws
Ross Bignell
Paul & Jackie
Sylvia & Etienne Vorbuger
Cynthia Wyborn
Max Bignell
Mel & Ben Innes
Jade Brain
Noosha Haleem
Tamara Hargraves
Carlee & Richard Wooding
Julie Kitson
Samantha Rees
Sonia Foreman
Elaine Bosenberg
Anonymous
Ashlee Lewis
Julie Wallace
Sue Mortimer