So far we've raised
$204,903
Sangeeta Jobanputra just donated

$78.30

Anonymous just donated

$104.40

Monik Kotecha just donated

$208.80

Bronte Skeggs just donated

$20.88

Leo & Annette Selleck just donated

$1,000

Renee Flanagan just donated

$78.30

Nick Hughes just donated

$46.98

Tina Gulisano just donated

$26.10

Lilly Tsigounis just donated

$200

Rosa Mollica just donated

$46.98

Maria Twomey just donated

$261

Joy Orr just donated

$46.98

Stephen Slunsky just donated

$52.20

sarah wareham just donated

$20.88

Tanya McDonald just donated

$20.88

Bodhi Gillard SSST just donated

$52.20

Felicity Gow just donated

$31.32

Lizzie Crosby just donated

$143.03

Dean Crowe just donated

$100

Gail Chantler just donated

$31.32
In Australia, one stroke occurs every 19 minutes
Stroke is one of Australia's biggest killers
It kills more women than breast cancer and more men than prostate cancer
The Towel Challenge
Don a towel, fundraise or buy a 2021/2022 calendar or gym towel to raise stroke awareness!
National Stroke Week
Monday 2 to Sunday 8 August.
Fundraise your way for #strokeweek2021
Counterstroke Golf Classic
Three days of outstanding golf on the beautiful Bellarine Peninsula.
Taking place 18 - 20 August 2021.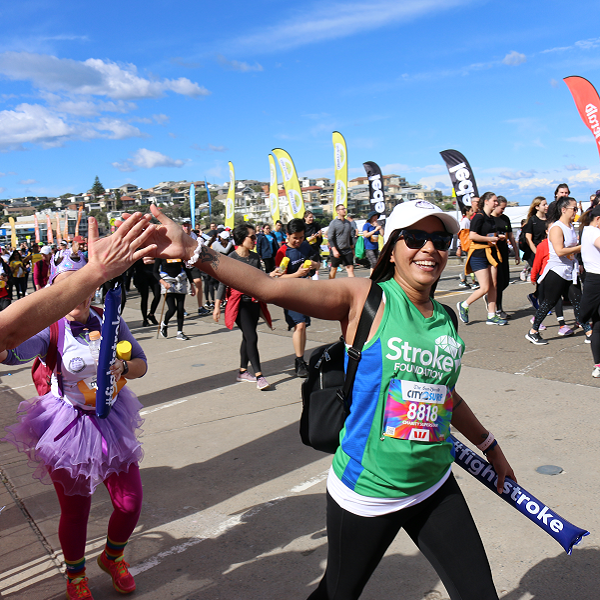 Fun Runs & Fitness Events
Sign up and fundraise for a range of fitness events across Australia in 2021
Stride4Stroke 2021
Pick an activity, set a goal and complete it anytime between 1st to 30th November.
Taking place this November
How your funds help to prevent, treat and beat stroke?
2,700 dispatches since operation of Australia's Stroke Ambulance
Clinical Guidelines for Stroke Management reaches 'living' mode
22,160 people received My Stroke Journey
EnableMe podcasts were played 13,200 times
Get Inspired
Harrison rode 1086kms in 30 days in June 2020 and raised $4,465 after his father and grandfather both had strokes a few weeks apart.
Connect with us
#fundraise4stroke