My Updates
Check Out Our Post On Our Website
Monday 21st Sep
The Leeming Spartan Cricket Club has posted on their website to raise awareness of the impacts and signs of a stroke.
If that doesn't work, please copy and paste the link below!
https://spartans.com.au/spartan-news/fundraising-for-stroke-research/40888/

Share
Signs Of A Stroke
Monday 21st Sep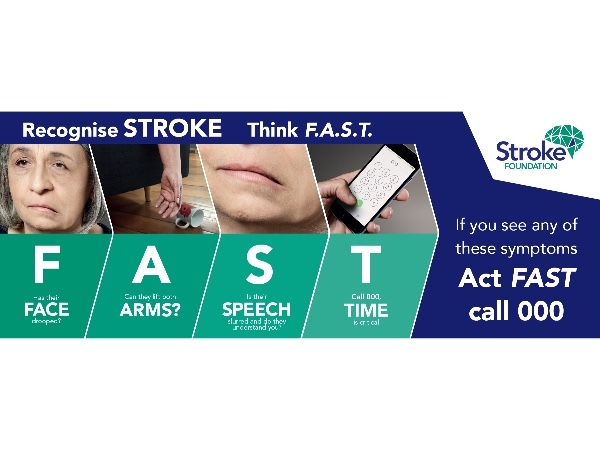 Signs Of A Stroke:
How do you know if someone is having a stroke? Think… F.A.S.T.
The Stroke Foundation recommends the F.A.S.T. test as an easy way to remember the most common signs of stroke. Using the F.A.S.T. test involves asking these simple questions:
Face: Check their face. Has their mouth drooped?
Arms: Can they lift both arms?
Speech: Is their speech slurred? Do they understand you?
Time: Is critical. If you see any of these signs call 000 straight away. What to do while you wait for an ambulance
Share
Thank you to my Sponsors
Daniel Coombs