We're fundraising to prevent, treat and beat stroke!
Hello, I'm back again to call on you to help us support the Stroke Foundation. This is quite obviously a year like no other and for this year's "Stroke Babies" the challenges will be even greater than I faced. 
To that end, I've upped the ante and am signing up a bunch of likeminded souls to the 2020 Tasmanian Iconic Walk - A 17km hike along the cliff faces and coastline of the Tasman Peninsula on November 7.
Please support this cause anyway you can, be it through donation, learning the FAST message and your personal risk factors for stroke or by spreading the word. Every one of those measures will help improve the figures below:
This year there will be almost 56,000 new and recurrent strokes, that is one stroke every 9 minutes.
Stroke is one of Australia's biggest killers and a leading cause of disability. It kills more women than breast cancer and more men than prostate cancer.
Thank you to our Sponsors
Belinda Kendall-white
Matt Picone
Johan Von Schmidt
Tim Picone
Tony Evans & Kath P
Jackson Motor Company
Lili Koch
Sprout Garden Concepts
David Asten
Whitney Electrical & Solar
Elite Double Glazing
Chris Harris
Mark Picone
David Bailey
Hazelcreek Cottages - A Country Retreat- Exeter, Tas.
Wayne Flanagan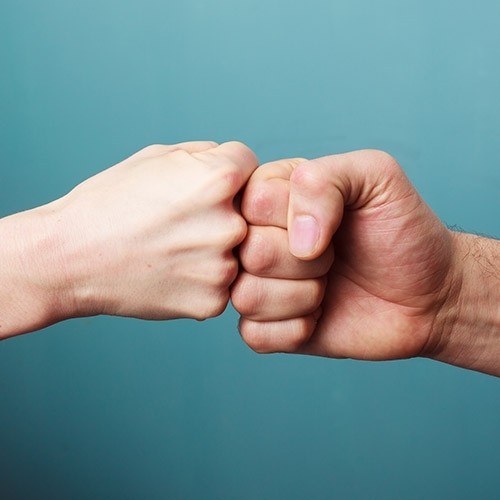 Chris Broadby
Anna Hanslow
Jo Larke
Jimmy Pottayil
B&a
James Metcalfe
Mark Lyden
Anonymous
Brianna Batchelor
Hazel Roper-power
Andrew Dawes
Tassie Tibetan Community
Judy Maplestone
Chris Mcnamara
Jo, Ben & Alanna Clifford
Eddie Browne
Daryl Mccarthy
Dave H
Teresa Derrick & Ralph Schwertner
Carole And Colin Brown
Andy
Allan Wood
Michelle Cunningham
Ginger Brown Cafe
Anonymous
Hazel Roper-power
Mike Picone
Andrew Wilkie
Rozanne & Warren Parsons
Maryanne And Peter Picone
Tanja Wells
Chris Franks
Chris Franks
Guy Deakin
Maree Nutt
Phillip Dalwood
Paul Picone
Sharon Wylde
Damian And Julie Doyle
Tim & Jas & Kids
Catryna Bilyk
J, G & L Olivieri
David Page
Julie Collins Mp
J, G & L Olivieri
Kasey
Matthee Booth
Carolyn Thomas
Stephen Robinson
Anonymous
Meredith Inglis
Greg Cobern & Anne Copping
Pat Gibbons
Michael & Helen Dowd
Peter Welcher
Jo, Ben And Lanni Clifford
Karen Rossendell
Hugh Woatmeigh
Anthony Tran
Mark & Cathy Wilkinson
Murray
Ian Picone
Shelley Pope
John Campton
Ruth Hudspeth
Magdalena And Darren
Anonymous
Monte Bovill
Leonie Di Guglielmo
Anonymous
Pam And Pat Omalley
Michael Picone
Anonymous
Nigel Batting
Claire Nankivell
Brayden & Brody Crane
Ian Cunningham
Peter Kuruvita
Oliver Giudici
Cindy
Anonymous
Malcolm & Roslyn Saltmarsh
Marcus Cheek
Marek Kolomyjski
Tania Rollins
Jimmy Pottayil
Ian & Sonja Bourchier
Hellie
Fi
D'arcy Lunn
Sheridan Lang
Anonymous
Paul Leyland
Casey
Daniel & Chrystal Hulme
Aimee Moore
Holm Family
Jan Frankowski
Katy Pryor
Anonymous
J V