Raising 21K whilst I run 21k to celebrate my post stroke journey
I would like to invite my colleagues, family and friends to join me in raising funds and awareness for the Stroke Foundation. 
By setting the goal of running 21km in the 2022 Melbourne Marathon, I'm hoping to show recovering from a stroke is possible, it's hard but possible! After March 2018 the concept of walking again was a tough one so to run a half marathon again with the support of my family, friends and colleagues that got me to where I am today would be a great celebration of the journey undertaken over the last 4 years. 
I hope to raise vital awareness of the signs of stroke and achieve my goal of raising $21,000.
You can donate directly to my page. If you're intending to join me on my run, please be sure to purchase your tickets on the Melbourne Marathon website Nike Marathon - Nike Melbourne Marathon Festival
Few people will think about stroke until it touches their life.
It's estimated more than 27,400 people will have a stroke in Australia for the first time in 2022, equating to one stroke every nineteen minutes.
Stroke Foundation is a national charity that partners with the community to prevent stroke, save lives and enhance recovery.
With your support, Stroke Foundation can provide support to those affected right now and fund research to fight stroke.
Join me today in making a difference to stroke prevention, treatment and care.
My Updates
1 day to go
Saturday 1st Oct
The car is packed and we're on the road to Melbourne. 
Thanks to everyone who has donated and helped me achieve my goal of raising $21,000.
When I first set the target I thought it would be a real struggle but thanks to so many generous donations we have reached the target with one day remaining. 
I am looking forward to the 21km run tomorrow and arriving at the 'G'. It'll be great to celebrate with everyone afterwards too.
Thanks
Share
10 days to go!
Wednesday 21st Sep
It has been a busy few months spreading the message now the end is fast approaching. Thank you to everyone who has supported my fundraising efforts. We are getting close to hitting my goal of $21,000. Please keep spreading the word and sharing my link. If you're free on Sunday 2nd October please come and celebrate the conclusion of my fundraiser in Richmond. 
Looking forward to catching up with you all then.
Share
How it works!
Monday 4th Apr
Hi friends, 
First and foremost, I will be aiming to run 21km in this years Melbourne Marathon on 2nd October 2022.
I have set this page up to raise critical awareness of the signs of stroke, and to fundraise for the Stroke Foundation. 
You can donate directly to help me achieve my goal.
Bring on the 21k for 21k!
Share
Thank you to my Sponsors
Anthony Fagan
Paul
David Jukes
Green Door Intelligence And Security
Anonymous
Andrew Wardlaw
David Taylor
Brogan Ryan Builders
P & J Fagan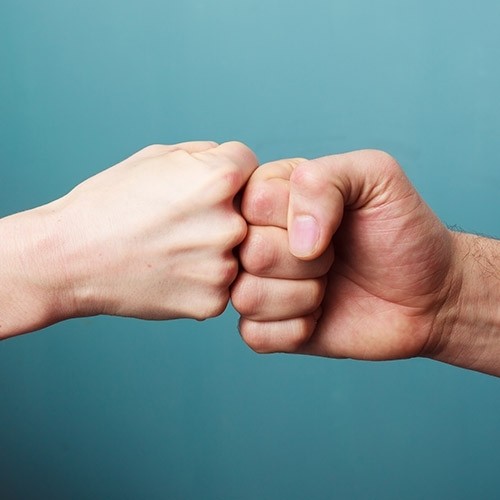 Greg Eastaway
Jackie And John Beever
Geelong Neuro Centre
Nelly
Bridget Dankiw
Mike Fraser
Wardy
David Mccutcheon
Green Door
John Cuthel
Jackie Beever
Rash
Josh Sprlyan
Pasquale Guerrera
Lachlan
Pasquale Guerrera
Bryce Simpson
Adam Westphal
Long Balls
Anonymous
Ross Fagan
David Copley
Lizzie A
Jeremy Fry
Michael Mcphee
Sam Beever
Joshua West
Carla Ewin
Anonymous
Indra
Chook
My Girona
Sammy
Fages & Bel
David Bird
Anthony Ardolino
Damian De Grandi
Jako Engelbrecht
Jo And Pete Hopman
Jimmy Mitchell
Lyndsay Thompson
Chicki Boak
Andrew Cuthel
Jaime Samuel
Olivia Morales
Anonymous
Ward And Virginia
Sue & Gavan Clark
Grant Johns
Simon Close
Anonymous
Tim Shepherd
Nick Minski
Engin Tabakoglu
Lauren Smith
Anonymous
Brad Mowat
The De Seriere's
Prue Loveless
John Mcgregor
Wendy And Ken Robinson
Mal Ritchie
Sam Hill
Matt Beever
Robbo
Tristan Dinning
Peter Husband
Andrew Pickard
Anonymous
Hamish Rickward
Libby Gibson
Sarah Boak
Anonymous
Daniel Blakemore
Andrew Wardlaw
Matt Blundstone
Jarrad Dark
Matt Henry
Max H
Jack Lancaster
Emily Starczewski (campbell)
Mane Lodge
Paula Kelly
Andrew And Kirsty Chown
Catherine Gay
Karami Hearn
Leigh Redmayne
Kelly Powell
Kathryn Brennan
Brad Cole
Macca
Anonymous
Finlayson
Jamesen Hunter
Peter Wyatt
James Jenkinson
Margie Copley
Ange Freeman
Brett Kennewell
Cadz
Ryan Adams
John Fingleton
Helen Levick
Leanne Middleton
Tash Irvine
Brigitte Howe
Carlton Jumper Crew
Anonymous
Sean Jamieson
Anonymous
Lily Butler
Alex Davies
Denise Osborne
Kate Grant-foleÿ
Barbara Freeman
Nick Schmidt
Bruce Bardsley
Hadrian Zerbe
Trevor Shell
Jeremy Schmidt
Adam O'brien
Ainslee O'halloran
Max And Henry
Angie Keating
Margaret C
Nicole & Roy Robertson
Simon Tankey
Anonymous
Dave Flagon
Pricilla
Dave Hobson
Grace Brennan
Shane Lees
Jenni & Neville Hunter
Lyndal Davies
Leesa Collins Vocation Consultant, Barwon Stroke Support Centre
Nathan Hambrook
Michelle Dowling
Sarah Lawrence
James King
James King
Tim Westphal
Amy Cabral
Ben Di Manno
Matt Allen
Ashlea Creasey
Melissa Mckenzie
Ali Emirlioglu
Anonymous
Sean Ehlers
Jennifer Rickward
Lucinda Boffa